Orders
Elias Woodwork accepts orders in either in metric to the nearest millimeter or in inches to the nearest 1/16". Whenever you are ordering or speaking with a Customer Service Specialist, please refer to cabinet doors WIDTH by HEIGHT. When ordering frames, please also indicate if you would like to receive rubber retainer molding, and select the color (brown, white or clear) that best suits your needs. We prefer you use our forms which outline all the information needed to complete your order.
Mullion Reference Chart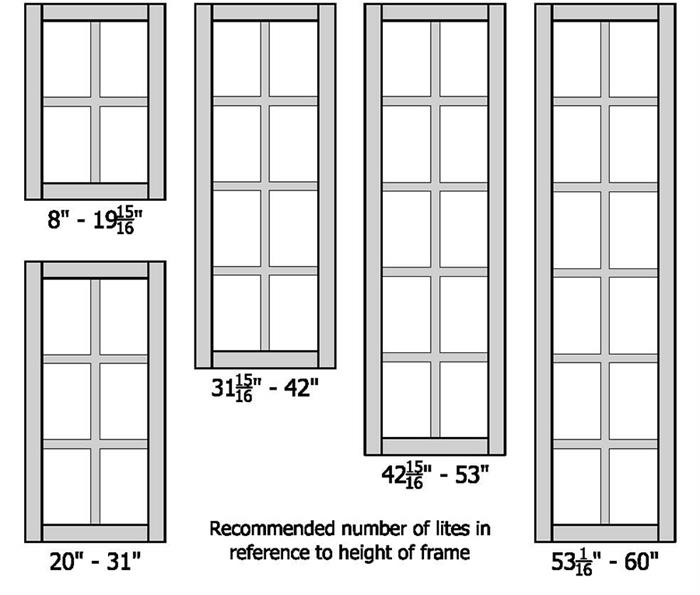 Code Explanation
See Tenon Code Explanation or Miter Code Explanation for more information.
Rubber Glass Retainer Molding
Colors available: Brown, white and clear.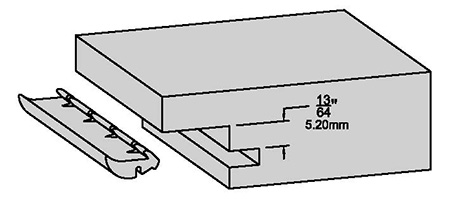 Coped End Mullions
Coped end mullions are a standard feature on most of our profiles. The matching profile and depth of the coped end mullion grilles add to the overall look of a mullion frame, especially when using a glazed finish. The grilles come installed.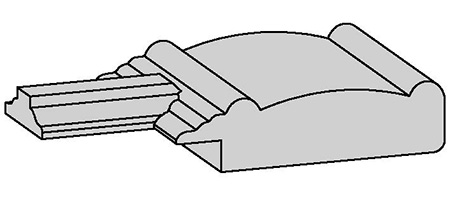 Mullion Bars
Mullion bar profiles will compliment door frame profiles selected.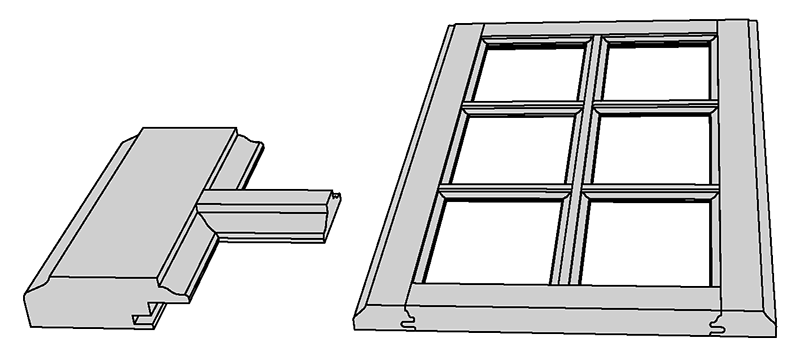 Frame Glass Size Calculator
Tenon frame backs are routed with a 5/16" radius on the inside of the profile. Glass size calculation below configures glass size to ensure square glass inserts will fit.

Door size ― (stile/rail width x 2) + (glass overlap x 2)
ie: E500 101(2.25) FRM A 1 - - - - - - Size 15" x 30"
15" ― (2 1/4" x 2) + (7/16" x 2) = 11 3/8"
30" ― (2 1/4" x 2) + (7/16" x 2) = 26 3/8"
Glass size = 11 3/8" x 26 3/8"

Note: Tenon frames may have different sizes of stiles and rails in the same frame.