Are Laminate Polyester Products For You?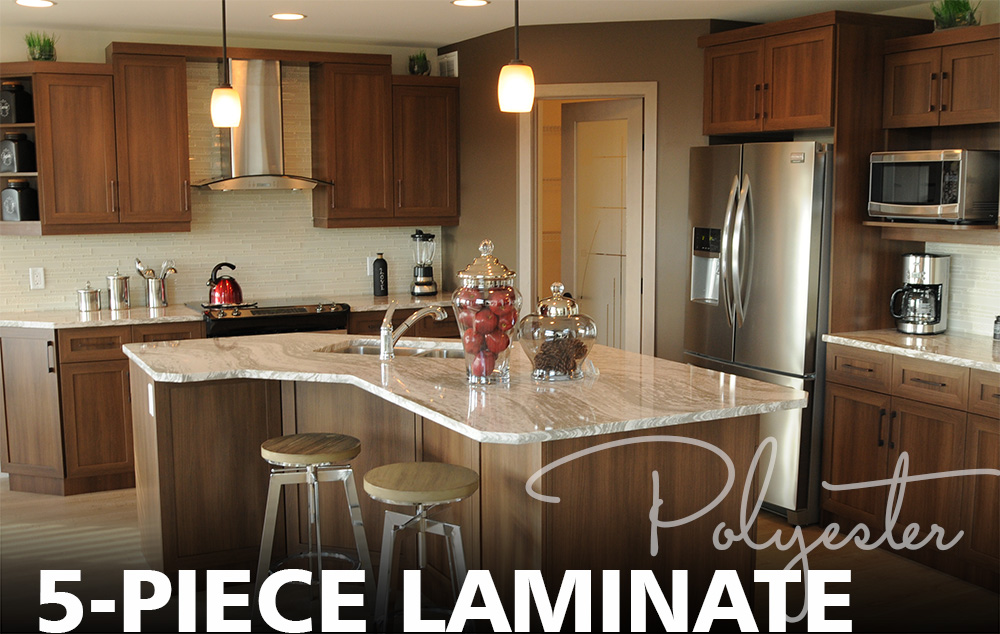 January 11, 2021
5-PIECE LAMINATE (POLYESTER)

Learn more about the key features and benefits of laminate polyester products. From their incredible durability, to the trendy styles available, FPL doors and drawer fronts can be an ideal alternative to wood or thermofoil. If you are unsure of what makes these products a great option for your cabinetry projects, make sure to keep reading and watch the video below. See technical information here.
Key Features:
Elias Woodwork's 5 piece door components in NEXGEN™ laminates offer a permanent antibacterial surface with high heat, scratch and stain resistance.
Our 5 piece door profiles use environmentally friendly laminate which is a "green" product that contains an antimicrobial additive to help protect against bacteria –perfect for use in homes, healthcare facilities, schools and commercial buildings.
Wrapped profiles are also available in vinyl, foil paper, polypropylene, 60 gram paper and many veneers.
Our tight manufacturing tolerances produce beautiful miters.
We use only premium MDF for a better quality product that stays straight.
Formaldehyde free, no emissions.
Several trendy door styles and numerous finishes including solid color and realistic wood grain.
The 5 piece construction closely simulates real wood doors with grain direction different on the stiles and rails.
VIEW PDF COLOR GUIDE: Frame and molding profiles available for each color.