NEW Stain Colors & Door Styles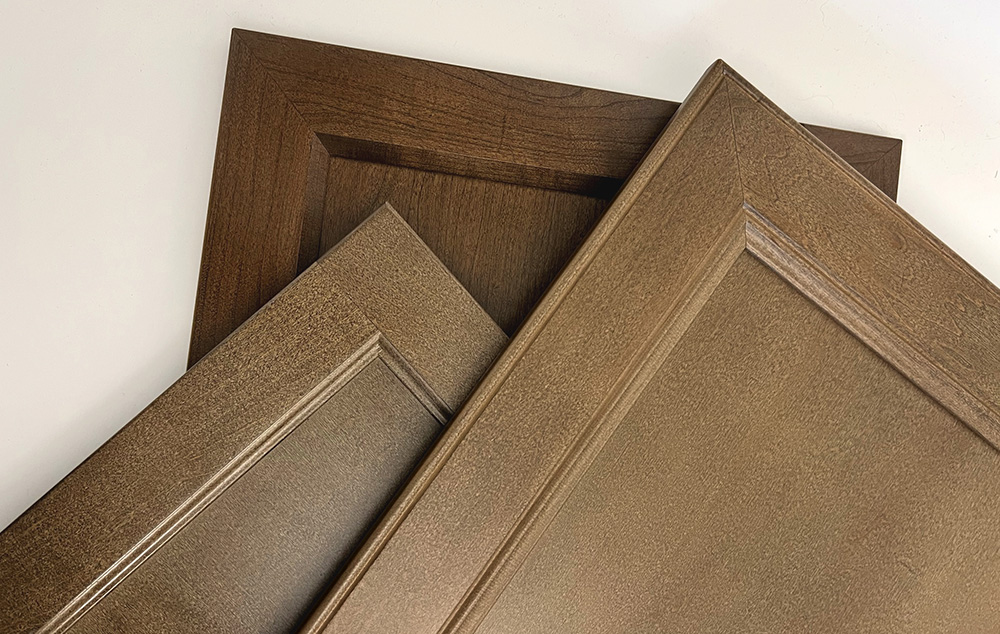 April 6, 2022
Here at Elias Woodwork, each of our stain colors is chosen by industry experts and represents the latest trends in color and kitchen design. Recent trends have shown an uptake in warm, earthy tones and incorporating wood stain components into kitchen design. This means lighter, neutral stains that show a muted wood grain.
Only after a stain color has undergone rigorous testing to ensure quality and consistency, are we ready to add it to our color gallery. Stain colors will look different, depending on the species, cut and quality of the wood used and sometimes will not be suited to a certain species. We try to find colors that will compliment numerous species and work well for our staining process.
We are excited to add Desert Trail and Cossack Brown to our
stain color collection
in the inspiration gallery. Below you will see each stain on 6 different common species.
Introducing several new door styles recently added to our Inspiration Gallery featuring the new stain colors. These doors are in line with trending cabinetry design.