New Sample Doors Available!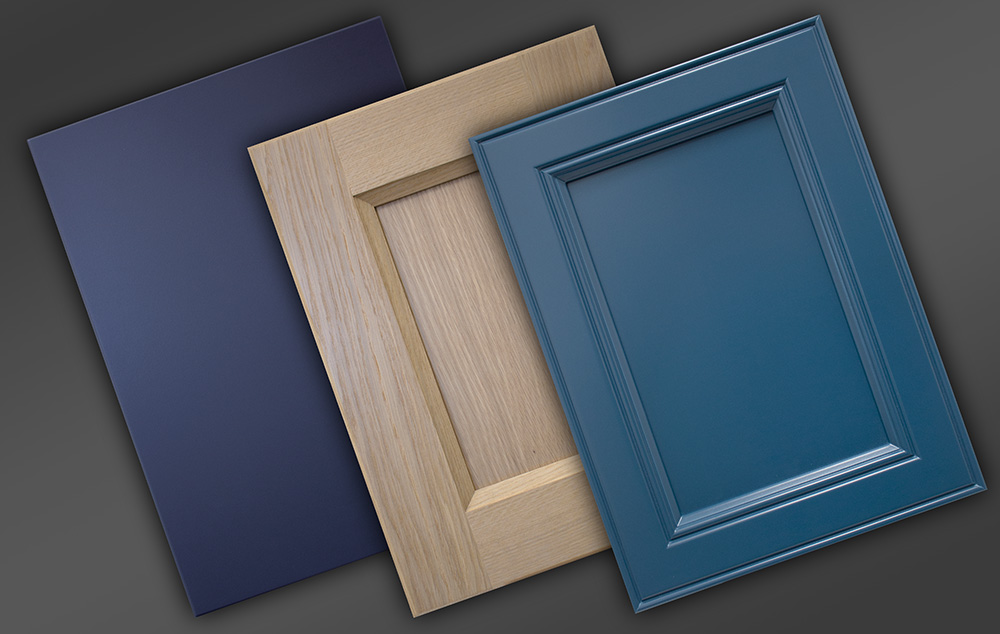 April 12, 2023
New Sample Doors!
As many of you know, sample doors are one of the the best ways to provide a tactile experience for customers. They will often get more excited about something they can touch and see for themselves. We understand how important this can be for the sales process. Not only do you get to see for yourself the quality of our products, you can show them to your customers first hand. With this in mind we like to periodically update our sample door options with the latest trending door styles and finishes. Below are the 3 new sample door options available.


Door Name:
CARSON

This stylish modern door style features Rift Cut White Oak species finished with Andromeda stain color. This species has grown significantly in popularity recently and paired with our newest stain color, it offers a soft warm wood grain that is perfect for a two-tone kitchen design.
Door Name:
PACIFIC GROVE

This modern, grooved frame door style features our paint grade Maple/HDF finished with Blue Danube solid color lacquer color. Blue's have become a staple color in kitchen design trends recently. This color is just one of the newest paint colors we recently introduced and is gaining steam with our customers.

Door Name:
TRANQUILITY

This contemporary slab door style features our one of our newest color options called Wave Blue. Slab doors offer clean lines and sophisticated style for those who enjoy the ultra modern minimalist kitchen. The deep hue of Wave Blue creates an eye catching feature that pairs well with a soft wood grain or contrasting solid color.
Click here for a full list of sample doors available!

Other Dealer Aids Available:
Wood, RTF and Laminate Sample Chains
Catalogs
Custom Marketing Material
Various Door Displays
Refacing Display